Do you think you need a boundary survey undertaken on your property? There are a many it is well worth having such a survey carried out.
You might be buying or selling, improving an existing site, or want to know the true boundaries of a property. Boundary surveying can provide accurate, reliable information about property boundaries.
In South Australia, boundary surveys by a registered surveyor will show the true property boundaries. Boundary surveying is the only way to know where one property ends and another begins.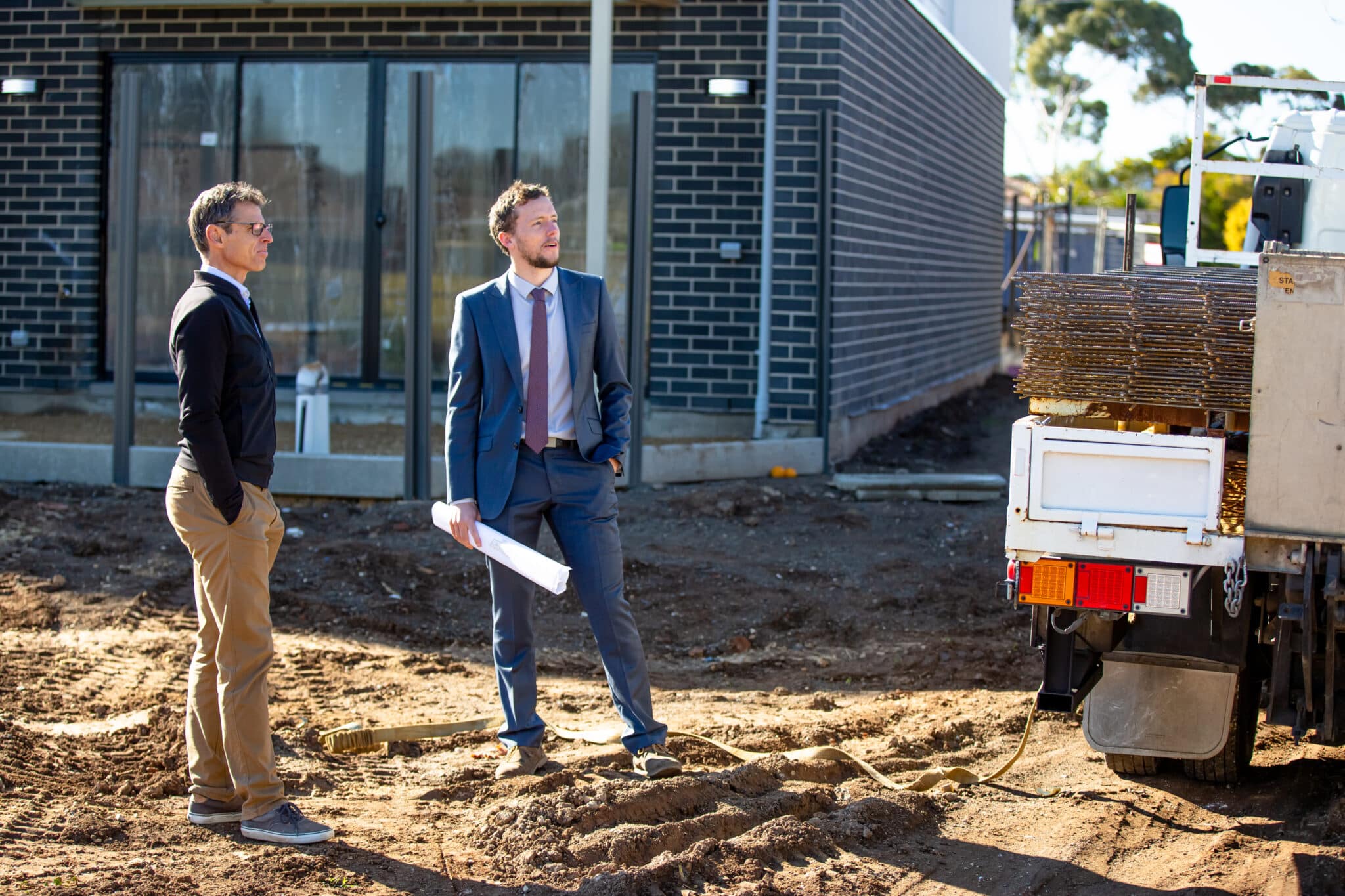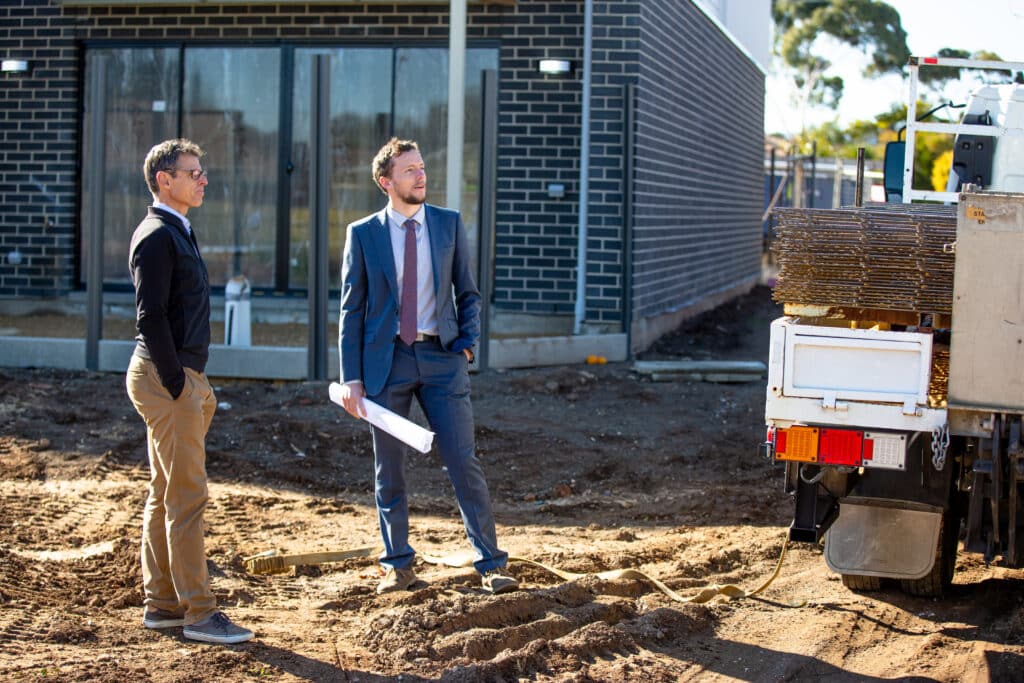 Consider getting a boundary survey in these 7 instances:
1 – Before Buying Land
If you are purchasing a property, you should think about a boundary survey by a registered surveyor. Though banks don't alwyas need one, it's good idea to get the surveying done. Issues with the boundaries such as fences or buildings built in the wrong place will be shown in the survey report.
Highlighting any issues with the boundary before buying the property will provide peace of mind for the future. The vendor can often resolve the issues before you move in, or it may highlight something that is too hard to solve.
An investment in a boundary survey could save you thousands of dollars. If you get a building inspection of your property, why wouldn't you get a boundary survey too?
2 – Before Selling Land
It is also worthwhile considering a boundary survey when you are selling land. It is especially important if there are buildings or sheds close to your boundaries. It may also be worthwhile if your fences don't look straight or you think something if off.
Some buyers will want to see a boundary survey before buying the property. If you already have the survey completed, you will have a better chance of selling your property.
Buyers will also often look at a property and have an idea of what changes they want to make. You can provide them with peace of mind by giving them a copy of your boundary survey when they make their offer.
3 – Before Building on or Developing Your Property
Before building anything on your land , you should consider a boundary survey. This is especially true when building near the property boundary.
Before starting any type of building, ask a land surveyor to mark out the true property boundary.
With a boundary survey in hand, you will know that you are not building on your neighbour's land. You can also make sure that you are not fencing off any land that is actually yours.
A boundary survey is especially important when building a house or permanent structure. There are many things to keep in mind when building, including easements and property boundaries.
Do not let your builder determine where they will start building as they will not be any more aware of your boundaries than you are. Ask a licensed surveyor to mark out the true boundary of your property from the start.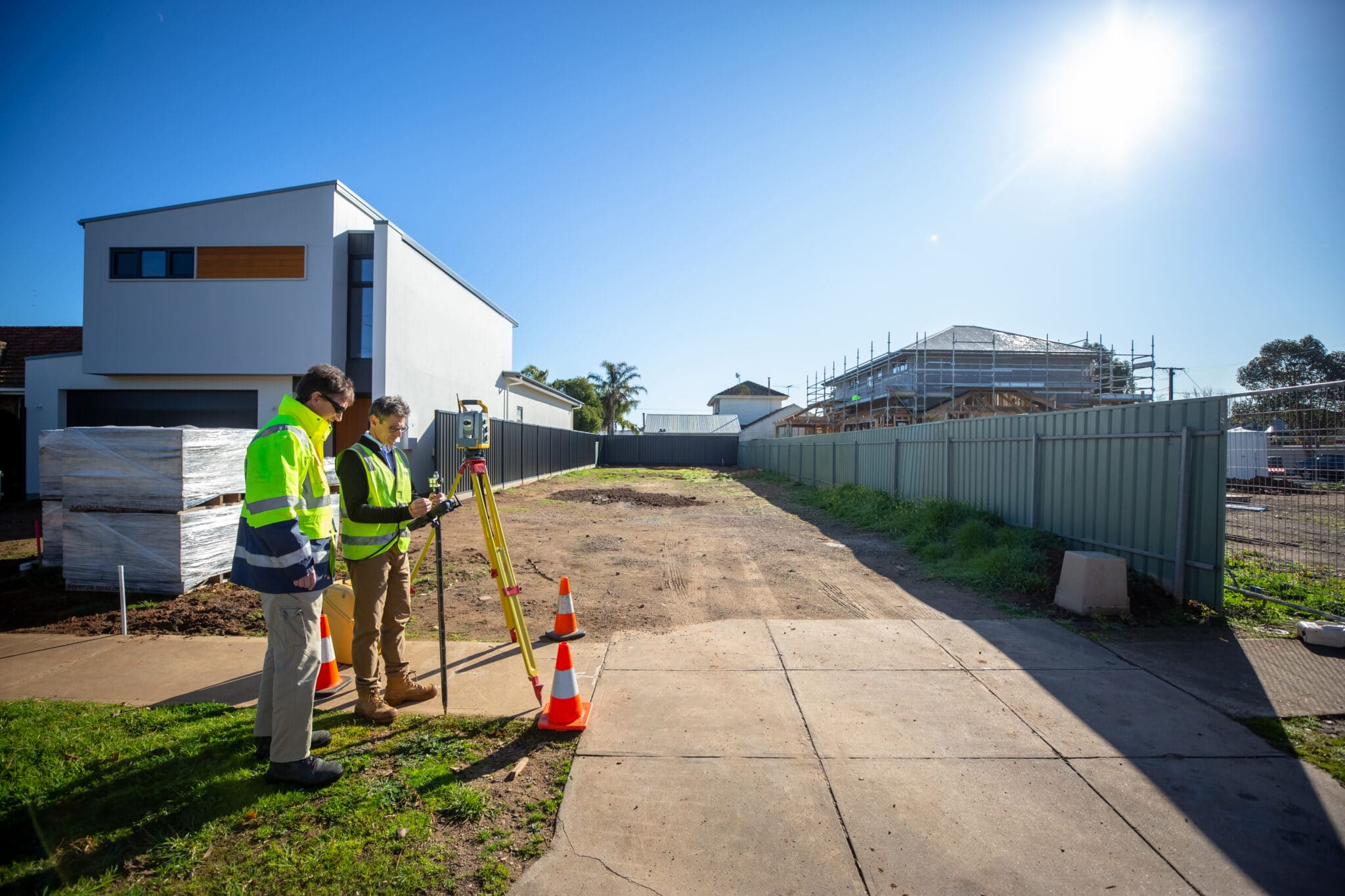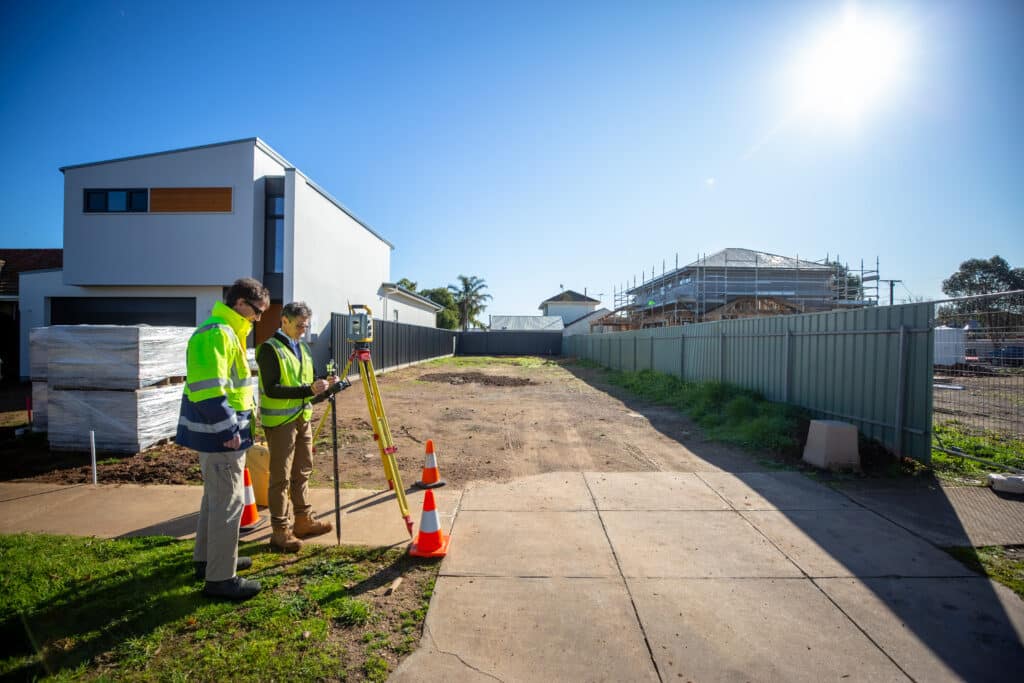 4 – Your Neighbour is Building Near a Boundary
If your neighbour is building on or near the boundary, you should ask if they have a boundary survey plan. This is the first step towards solving any issues and ensuring that your land remains yours to use.
It is often a lot harder to resolve an encroachment issue once construction starts. Your neighbour may need to change their building design or plan. This is cheaper than having to remove a building or buy a part of land from you.
It is also good for you to know where the boundary is before they start building. It can be a very stressful time when a neighbour builds close to the boundary and you aren't sure whether it is right.
5- Before Replacing a Fence
The fence between your property and your next door neighbout is not the boundary marker. In South Australia, the true boundary is only known after getting a boundary survey.
If you are planning to replace a fence, you need to serve a fencing notice on your neighbour(s).
You can often talk with your neighbours about who will pay for replacing the fence. The cost of a boundary survey can also be shared between property owners.
Don't invest thousands of dollars in a new fence only to have it placed in the wrong position.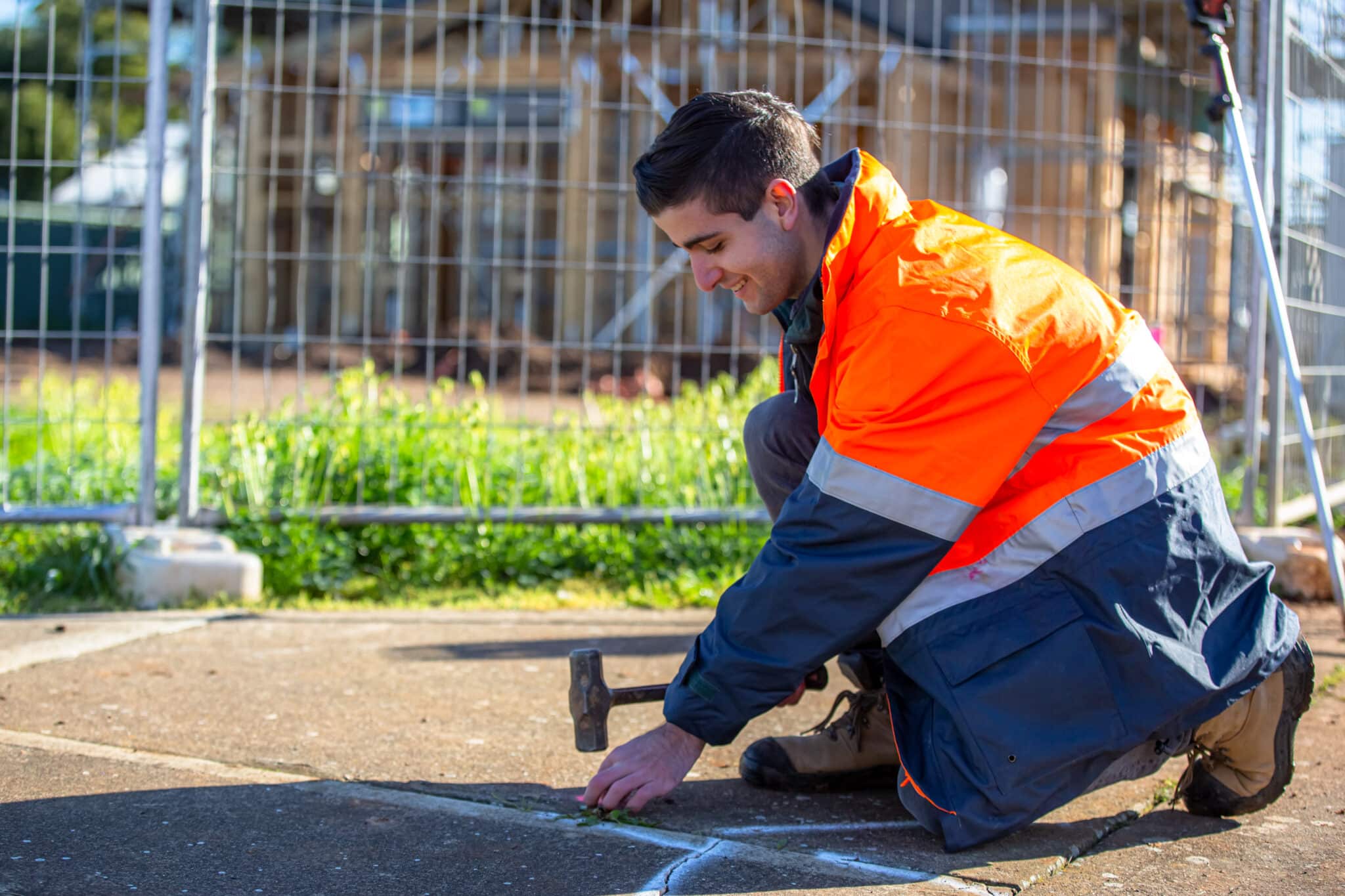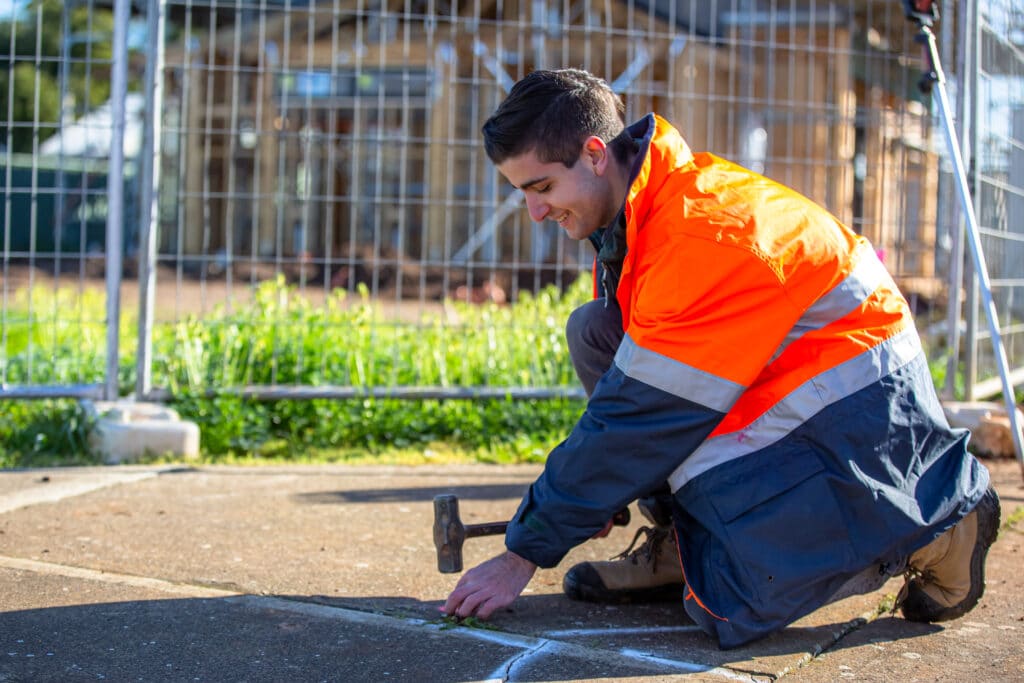 6 – There is a Boundary Dispute with your Neighbour
If you and your neighbour are in dispute about property boundaries, a survey can help.
Disputes often start when not all the information is known. A boundary survey is the true indicator of the boundary and leaves no room for argument.
If you think a dispute may arise, get a boundary survey done before talking to your neighbour. Go into your negotiation with all the facts so that the dispute dissapears before it starts.
7 – If the Most Recent Boundary Survey is Old
Land surveys don't come with an expiry date, but they act as a snapshot of your property. Other, more recent surveys in your area may affect you property boundary.
If your land survey is a few years old, it may reference landmarks that aren't on the property anymore. A registered surveyor can provide a current and accurate property boundary survey plan.
Using an outdated survey to determine boundaries puts you at a disadvantage and risk. Newer techniques, including the use of GPS, mean that newer surveys will be the most accurate.
Some areas in Adelaide and South Australia have not been surveyed for a hundred years. This means that neighbours often may be encroaching on each other's land.
Contact Us
There are many reasons to engage a licensed boundary surveyor in South Australia. If you have any questions or want to chat with us about your property please get in contact with us today.