How long does a land division take?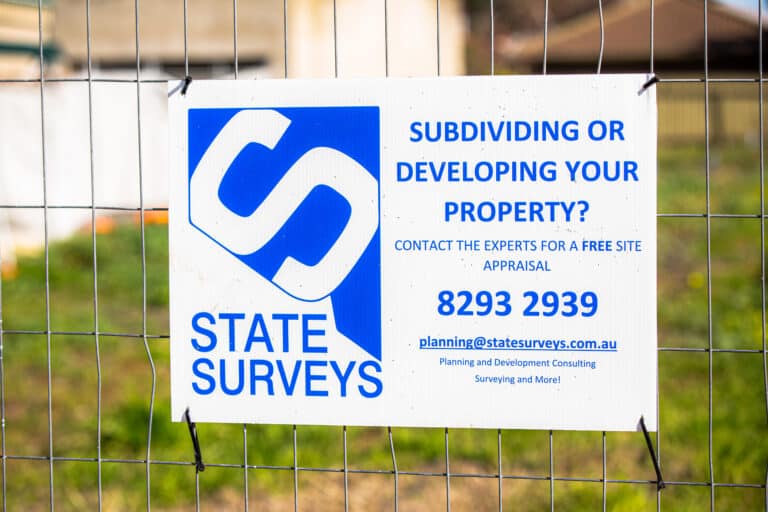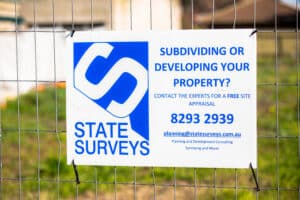 Generally, land division completed within 4-6 months – earlier if possible.
You can read more about the land division process here.
Land division can be an involved and complex process requiring the input of experienced professionals. You can read more about the land division process here.
Please contact our land division consultants to discuss your particular proposal and see how we can assist you in achieving your desired outcomes.
From the time you engage State Surveys, in most cases we aim to provide you with a boundary survey plan within 1-2 weeks.
This allows us to complete a search of plans and property records from the Lands Titles Office, schedule the survey of your property into our program and provide you with a signed boundary identification plan.
When should I engage a Licensed Surveyor?
If you are buying a property, concerned about encroachments on your land, constructing a new dwelling or undertaking an extension to a residential property, have a boundary dispute over the location of fencing, walls, eaves or gutters, want to divide land into new allotments or create an entire new housing estate, our licensed surveyors and professional staff can provide the appropriate solution to ensure your project is successful.
When should I get a boundary survey done?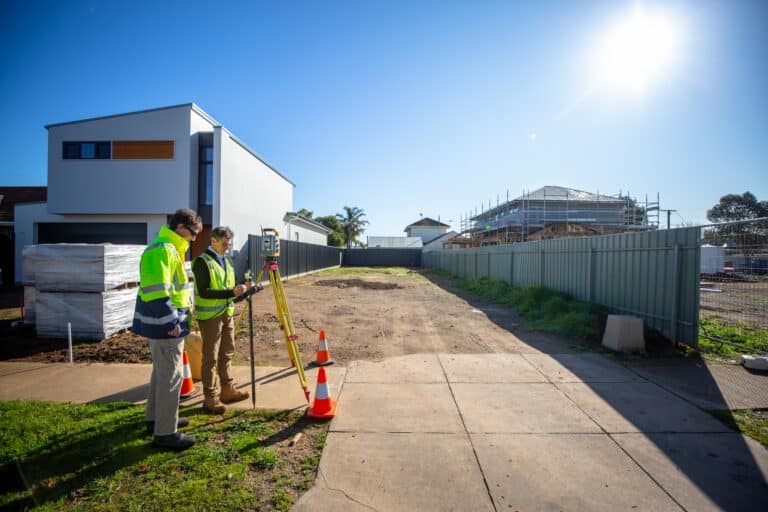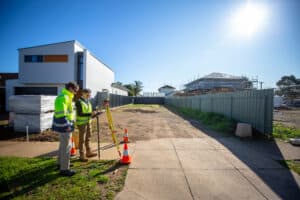 If you are purchasing a property, intending to undertake any building work on or near your boundaries, erecting new fencing or considering developing your property, having a boundary survey conducted is a good idea as the price of a survey represents a small percentage of your investment and can provide peace of mind in respect to any potential (and costly) issues that may arise in the future.
Do you have a step by step guide for Land Divisions?
Sub-dividing land is a complex process that takes time. A land division can involve many professional and government agencies including surveyors, engineers, conveyancers and infrastructure companies such as SA Water.
Knowing how all of these organizations work together to process your land division can be confusing. That's why we have land division consultants available to assist you through your entire land division project.
What is the difference between Torrens Titles and Community Titles?
A Torrens Title Land Division involves sub-dividing land into allotments that are serviced independently (e.g. sewer & water) and with access/frontage to a public road.
As the name suggests Community allotments share services and access to public roads. It also involves the formation of a Community Corporation and By-laws for the management of the Community Scheme.
State Survey's professional staff can advise on what option best suits your site and circumstances.
How can land be divided?
In South Australia we have three options for land titling:
Torrens Title Land Division (for example a standard suburban home)

Community Land Division (for example detached units)

Community Strata Division (multiple level apartments and office complexes)
Land may also be leased for many purposes including shops, offices and telecommunications towers.